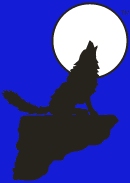 ---

Why use the debit-it! solution?
The debit-it! solution provides end-to-end processing from the point of sale to the merchant's account, with detailed tracking throughout. Engaging debit-it! is as simple as adding an additional credit card vendor.
Moreover, it expands your potential market to include consumers who cannot, or choose not to, pay by credit card. Our merchant clients have achieved substantial increases in conversion rates by providing electronic fund transfer (EFT) facilities for customers who want to pay by check or debit card.
The customer enjoys a simple and familiar purchasing process, providing checking numbers instead of credit card numbers.
The merchant receives the payment stream with the same ease and for less processing costs than credit card transactions.
The merchant's IT department appreciates an interface that mirrors existing credit card transaction processing systems.
The merchant's fulfillment center welcomes AmeriNet's "ship" file capability, which ensures that the goods ship only when funds are collected.
The merchant's financial department appreciates recognition and other accounting information that is custom-prepared for their accounting systems.
debit-it! Index:
Why use the debit-it! solution?
How it works
Services
Advantages

Click here to request more information.
---
Customer Service | Web Picks


Copyright © 2002, Timberwolf Software. debit-it! copy is Copyright © 2002, AmeriNet, Inc.
Timberwolf Software and the Timberwolf Logo are trademarks of Timberwolf Software. debit-it! and the debit-it! logo are registered trademarks of AmeriNet, Inc.
Send comments concerning this web site to: webmaster@timberwolfsoftware.com.
Last updated at 12:27 PM on 8-May-2002.