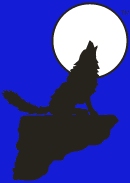 ---

Welcome to the web home of Timberwolf Software. It is our aim to provide high-value products and services to both businesses and consumers. At this time we are providing leading-edge Information Technology Services and Electronic Payment Solutions in addition to a continuing commitment to developing educational web sites. Please see our products and services areas for more detail.

Headquartered just outside of Portland, Oregon, we have a strong presence along the entire West coast with associates in both Seattle and the San Francisco Bay Area. Our reach is national, though, as we continue to do business with clients on both coasts.
Timberwolf Software Web Properties
Save on a Wide Variety of Communications Products

Timberwolf Telecom provides a wide variety of communications products and services including the following:

Long distance
Calling cards
Conference calls
Wireless phones and pagers
Computer hardware and software
Home security

Internet access (dial-up and DSL)
Web hosting
Domain registration
Satellite TV
Business Opportunity

Click here for details.
Timberwolf Anti-Virus Information Center

The best vendor-independent source of information on computer viruses including background information, how to protect yourself, how to recover from a virus attack, how to protect your enterprise, and much more. Enter here.

---
Customer Service | Web Picks


Copyright © 1997-2004, Timberwolf Software
Timberwolf Software, "Software grown in the heart of the Silicon Forest", Shutters, and the Timberwolf Logo are trademarks of Timberwolf Software.
Send comments concerning this web site to: webmaster@timberwolfsoftware.com.
Last updated at 1:50 AM on 29-Oct-2004.