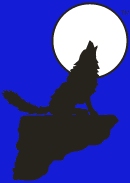 ---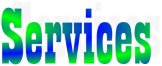 Timberwolf Software offers end-to-end information technology services for businesses of varied sizes in a wide range of industries.
We start with a strong team of senior technologists and business professionals. Through our alliances with IT and business professionals from other organizations that we have teamed with over the years, we can pull together a dynamic, experienced, and highly functioning team to handle a wide variety of IT projects from network infrastructure to custom application development, integration, and web development.
The goal of our technical services to help organizations to meet challenges they face, improve productivity and efficiency, and become more competitive in their marketplace. We do this by teaming with our clients so we can see things from their point of view and at the same time bring a fresh perspective along with our extensive business and technical experience. The process goes like this:
Learn about the organization

What is the marketplace?
What are the company's products and/or services?
Who is the competition and what are they doing?
What is the corporate culture?
What are the challenges facing the organization?
What are the company's goals?

Learn about the company's technology

What is the current technology infrastructure?
What software applications support the business?
What projects are already being planned or are in the works?
By taking a business view first, we are usually able to uncover areas where technical solutions can provide great value in a short period of time. Many times these are things that the company wasn't even aware of.
After gaining a good understanding of the business, their goals, and their challenges, we are able to work with them to define specific technology projects that enable them to meet their goals and resolve the issues they face.
The remainder of this page outlines some of the technical services we offer either directly or through our partnerships.
Custom Software and Application Development

We offer complete software life cycle development for custom applications and software integration. Our process follows a number of principles in the Microsoft Solutions Framework to dramatically improve success rates. This allows us to be very good about both timelines and project budgets.

Web Site Design and Development

By leveraging design and human factors (usability) professionals, we are able to assist clients to create effective and usable interfaces for their web sites, whether for internal or external use. Our technical architect resources are then able to design the technology to support the site and our development team uses these blueprints to construct the product.

Network Infrastructure Design and Deployment

Through our close association with network architects and engineers, we can provide the infrastructure on which our solutions will operate. Our goal is to provide a network that meets an organizations current needs as well as allowing for growth and incorporation of new technologies as these become available in the future. The solution should also be cost effective to provide a quick return on investment.

Systems Integration

Our team has been working on integrating custom applications with legacy applications, financial systems, and other software for many years. Today, one of the greatest areas of integration is enabling business-to-business transactions (B2B) so companies can work with their customers, suppliers, and other business partners in a more seamless manner.



Electronic Check Processing/Electronic Funds Transfer (EFT)

One of the most lucrative things an online merchant can do is to give their customers (and especially potential customers) another payment option besides credit cards. Through our association with AmeriNet, Inc. we are able to offer their debit-it!® EFT/ACH services that allow a merchant to accept check payment over the Internet.

The debit-it! integration is usually very easy for the merchant and the merchant on average sees an 8-10% increase in sales almost overnight. Depending on the industry and the merchant's customer demographics, they have seen increases by as much as 40%.

To learn more about how debit-it! services might give your sales a boost with minimal effort, click here.

Other Services

As has been stated before, Timberwolf Software provides end-to-end technical services as listed above as well as project management and quality assurance. While many of these services are included in developing business solutions, they can also be applied individually to assist clients in their own projects. Please contact us to explore how we can assist you in growing your business.
---
Customer Service | Web Picks


Copyright © 2002, Timberwolf Software
Timberwolf Software, "Software grown in the heart of the Silicon Forest", Shutters, and the Timberwolf Logo are trademarks of Timberwolf Software. debit-it! and the debit-it! logo are reistered trademarks of AmeriNet, Inc.
Send comments concerning this web site to: webmaster@timberwolfsoftware.com.
Last updated at 10:24 PM on 18-Sept-2005.