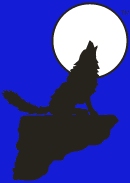 ---
Our Team
Timberwolf Software is comprised of a group of highly skilled and deeply experienced business and technology professionals. Outlined below are some of the aggregated highlights concerning the experience, certifications and skills of some of these team members.
Experience
Many of our outstanding technical professionals have over 15 years of experience in technology.
Certifications
Our technical professionals maintain professional certifications, some of which are listed below:
Microsoft Certified Professional (MCP)
Microsoft Certified Solutions Developer (MCSD)
Microsoft Certified Systems Engineer (MCSE)
Certified Software Test Professional (CSTP) through the International Institute for Software Testing (IIST)
Skills
Through the course of their many years of experience, our team members have developed the following skills in handling technology projects:
Technical and Business Strategic Planning
Project Management
Technical Architecture Design and Selection
User Interface Design
Object-Oriented Design
Software Development
Software Development Methodology
Performance Tuning
Systems Integration
Team Management and Leadership
Business and Technical Writing
Quality Assurance and Software Testing

QA Methodology Management
Defect Management
Acceptance Testing
System/End-to-End Testing
Ad Hoc Testing
Test Case Development
Test Plan Development
Black Box Testing
White Box Testing

Internet/e-Commerce Design and Development
Electronic Payments Integration
Information Security Analysis
System Engineering

Network Infrastructure Design
WAN Design and Implementation
LAN Design and Implementation
Network Administrative Services
Disaster Recovery Planning
Desktop Deployment
Preventative Maintenance

Public Speaking
Technical Training
Product Experience
Listed below are just some of the products and technologies that our team has experience with.
Client Operating Systems (MS-DOS, Windows 3.x, Windows NT, Windows 9x (95, 98, ME), Windows 2000 Professional, Windows XP, UNIX)
Network Operating Systems (Windows NT Server, Windows 2000 Server and Advanced Server, UNIX, Dynix/ptx, Novell NetWare)
Back Office and Enterprise Applications (Microsoft Exchange Server, Microsoft Proxy Server, Microsoft SMS Server, Microsoft Internet Information Server (IIS), Microsoft Site Server, SNA Server, Internet Security and Acceleration Server (ISA Server), Epicor Software Corporation's eBackOffice Enterprise Resource Planning (ERP) software, Microsoft BizTalk Server)
Relational Database Management Systems (RDBMS) (Microsoft SQL Server, Oracle, PervasiveSQL)
Development Tools (Microsoft Visual Studio (Microsoft Visual C++, Microsoft Visual Basic, Microsoft Visual InterDev), Microsoft Visual Studio.net, VBA, ADO, COM, Wise Install, InstallShield for Windows Installer, Microsoft Access (2, 95, 97, 2000), btrieve, ERwin/ERX, Microsoft Visio, Access Developers Toolkit, Crystal Reports)
Technologies (networking, TCP/IP, ADO, COM, XML, HTML, ASP, HLLAPI/3270)
Clients
Over the course of their careers, our team members have worked with the following organizations (most of these engagements were performed by the team members when with companies other than Timberwolf Software):
AmeriNet, Inc.
Willamette Industries, Inc.
NACHA
Providence Health System
PeaceHealth
Freightliner Corporation
eVineyard.com
Martingale and Company
UniCapital Corporation
Brewed Hot Coffee
Inacom Corporation
North Pacific Insurance Company
Central Point Software, Inc.
Performance Computing
Intel
Mentor Graphics
Credence
Wells Fargo Bank
Con Way Transportation Services
Quest Diagnostics
Please contact us to see how we can team with your organization to create outstanding results.
---
Customer Service | Web Picks


Copyright © 2002, Timberwolf Software
Timberwolf Software, "Software grown in the heart of the Silicon Forest", Shutters, and the Timberwolf Logo are trademarks of Timberwolf Software.
Send comments concerning this web site to: webmaster@timberwolfsoftware.com.
Last updated at 4:33 PM on 19-Mar-2002.