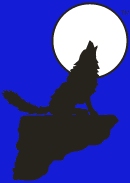 ---
PLEASE NOTE: PMC Worldwide has gone out-of-business. We no longer offer PMC long distance calling cards. However, we are happy to announce that you can select from a number of prepaid and post-paid calling cards to find the card right for your calling habits at Timberwolf Telecom. In most cases you should find that the rates on these cards are significantly better than the rates that PMC offered, so they are a much better value. In some cases your PIN can be delivered by e-mail as well so you can begin using your new card sooner. Please let us know what you think of the new calling card you select by dropping us an e-mail at callcard@timberwolfsoftware.com. Thank you.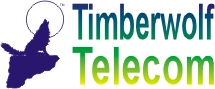 PS: We are keeping the old information on PMC Worldwide on this site for comparative purposes. All content about PMC will carry these notices so that all visitors are aware of the changes. For your communications needs (long distance, calling cards, wireless phones, pagers, home security, computer hardware and software, Internet access services (dial-up and DSL), domain name registration, web hosting, and satellite television) please visit Timberwolf Telecom.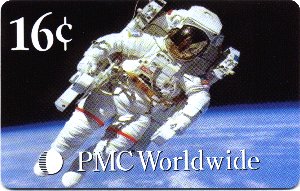 Since PMC Worldwide is no longer in business (see notices above), we are no longer filling requests for their long distance calling card. We now offer a number of both prepaid and post-paid calling card options from a variety of companies at Timberwolf Telecom. However, if you'd like to communicate with us about any long distance or calling card issues, please fill out and submit the form below. Feel free to refer friends, relatives, and associates to Timberwolf Telecom and if you'd like to explore the option of starting your own communications services business, check out the Timberwolf Telecom Affiliate program.
For more details on the benefits of long distance calling cards, click here.
---
Customer Service | Web Picks


Copyright © 1998-2002, Timberwolf Software
Timberwolf Software, "Software grown in the heart of the Silicon Forest", Shutters, and the Timberwolf Logo are trademarks of Timberwolf Software.
Send comments concerning this web site to: webmaster@timberwolfsoftware.com.
Last updated at 11:14 PM on 28-Aug-2002.