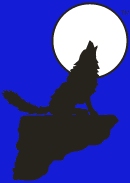 ---
PLEASE NOTE: PMC Worldwide has gone out-of-business. We no longer offer PMC long distance calling cards. However, we are happy to announce that you can select from a number of prepaid and post-paid calling cards to find the card right for your calling habits at Timberwolf Telecom. In most cases you should find that the rates on these cards are significantly better than the rates that PMC offered, so they are a much better value. In some cases your PIN can be delivered by e-mail as well so you can begin using your new card sooner. Please let us know what you think of the new calling card you select by dropping us an e-mail at callcard@timberwolfsoftware.com. Thank you.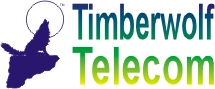 PS: We are keeping the old information on PMC Worldwide on this site for comparative purposes. All content about PMC will carry these notices so that all visitors are aware of the changes. For your communications needs (long distance, calling cards, wireless phones, pagers, home security, computer hardware and software, Internet access services (dial-up and DSL), domain name registration, web hosting, and satellite television) please visit Timberwolf Telecom.
Avoiding the High Cost of Long Distance Service Away from Home or the Office

If you've ever used a phone in a hotel room to make a long distance call, you were probably shocked to find that the call may have cost you as much as $2.00 per minute regardless of what time of day or night the call was made. Of course, you probably didn't find out until reviewing your bill at check-out. Likewise, if you carry and use a long distance calling card issued by your long distance provider you may have a similar surprise when you see your next month's phone bill outlining the calling card charges (you may have noticed that their card doesn't say anything about the rates that apply).

What is the real cost for a long distance call using your current card? For many cards, there is a per-call surcharge or call origination fee. The following chart shows the surcharges and per-minute rates for calling cards from the "big three" long distance providers compared to the PMC Worldwide CallCard.

Click here to find your best calling card value.

Long Distance Company
PMC Worldwide CallCard
MCI
AT&T
Sprint
Surcharge Per Call
NONE
.99
.60 or .30
(depending on plan)
.30
Per-Minute Charge
.16
.30
.30
.30

(Information correct as of 1/5/1998.)

How Does It Work?

The PMC Worldwide CallCard is a prepaid long distance calling card. When you first receive it you will need to "charge it up" with a minimum of $10.00US of long distance calling by calling the toll-free access number and charging the desired value to a credit card. You may then make long distance calls using the toll-free access number and authorization number printed on the card until the value is used up. The card may be "recharged" with more long distance time over and over again.

Long distance calls may be made from any touch-tone phone in the United States to anywhere else in the US (including Alaska and Hawaii) for an incredibly low 16¢ per minute with no surcharges*. Calls can also be made to countries outside the USA at super low rates (click here to see an international rate chart).

Advantages


Savings (16¢ per minute, anytime, anywhere in US)
No surcharges or call origination fees*
Avoid costly hotel and pay phone rates
No high-cost "peak" periods
Convenient (any touch-tone phone, no coins)
Rechargeable

Click here to find your best calling card value.

---

*When calling from pay phones, be aware that a new law mandates that everyone must pay a charge of approximately 35¢ per call, regardless of how they pay for the call. If you make a call from a pay phone using a CallCard, this charge may be automatically deducted from the remaining value on the card. This charge is covered internally at this point, but may at some point be deducted as indicated in the previous sentence.
---
Customer Service | Web Picks


Copyright © 1998-2002, Timberwolf Software
Timberwolf Software, "Software grown in the heart of the Silicon Forest", Shutters, and the Timberwolf Logo are trademarks of Timberwolf Software. MCI, AT&T, and Sprint are trademarks or registered trademarks of their respective companies.
Send comments concerning this web site to: webmaster@timberwolfsoftware.com.
Last updated at 2:25 PM on 19-Mar-2002.