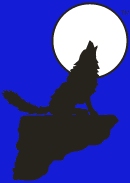 -- Vendor-Independent Anti-Virus Information and Education Site --


---

To make it easier to obtain anti-virus software, Timberwolf Software has selected some online software stores offering a wide selection of ICSA Certified anti-virus products at discount prices.
Purchase of individual copies of anti-virus products and complete site licenses can be accomplished through Timberwolf Software's affiliated stores. Secure, on-line ordering for many of the products is now available through our affiliation with Amazon.com and CognigenPC.com.
To order Anti-Virus software click here for Amazon.com or click here for CognigenPC.com.
For site licenses, please request a quote.
Return to the Timberwolf Anti-Virus Information Center table of contents
---
Customer Service | Web Picks


Copyright © 1997-2002, Bill Grogg
Timberwolf Software, "Software grown in the heart of the Silicon Forest", Shutters, and the Timberwolf Logo are trademarks of Timberwolf Software.
Send comments concerning this web site to: avicwebmaster@timberwolfsoftware.com.
Last updated at 2:56 PM on 20-Mar-2002.