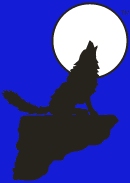 -- Vendor-Independent Anti-Virus Information and Education Site --


---

By Bill Grogg
For ongoing effective protection from virus infection, you should keep your anti-virus product or products updated with the latest scanning signatures and enhancements.
Most of the major anti-virus vendors now provide monthly (or even weekly) updates to their products and it is a good idea to obtain these updates as they are made available. I used to make it a practice to download the latest updates each week on the evening they were released. The products I now use automatically check for updates and I allow them to download and install the updates as soon as they become available.
While the anti-virus vendors do a good job of creating the anti-virus products, their web sites often leave something to be desired in terms of how easy it is to find the updated signatures. Links to update sites for many of the products are included below and may save you some time since I have searched for their download areas for you.
20-Mar-2002 Note: This list is quite a bit out-of-date, but I intend to update it shortly with the current list of ICSA-certified AntiVirus products and will drill into each vendor's site to get the latest signature locations.
Return to the Timberwolf Anti-Virus Information Center table of contents
---
Customer Service | Web Picks


Copyright © 1997-2002, Bill Grogg
Timberwolf Software, "Software grown in the heart of the Silicon Forest", Shutters, and the Timberwolf Logo are trademarks of Timberwolf Software.
Send comments concerning this web site to: avicwebmaster@timberwolfsoftware.com.
Last updated at 12:11 PM on 20-Mar-2002.